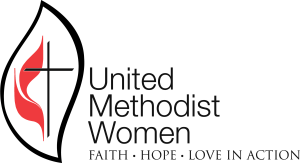 Our purpose is to know God and to experience freedom as whole persons through Jesus Christ. We strive to develop a creative, supportive fellowship and hope to expand concepts of Mission through participation in the global ministries of the church. We support Jamaa Letu Orphanage as an international mission. Locally we support the Interfaith Association of Everett, WA, the Safe Harbor Clinic in Stanwood, WA, and the Stanwood/Camano Food Bank, the Community Resource Center, Atlantic Street Center, and Tacoma Community House. One of our biggest financial support endeavors, which fully goes to our extensive Mission program, is the wonderful group of women who make greeting cards which we sell in our Fellowship Hall at SUMC.
We meet once a month January through June and September through December. We meet every second Wednesday of the month at 11:30 a.m. in the Anderson room at church. Everyone brings their own sack lunch and beverages are provided. We enjoy great fellowship with a picnic in June and with a Christmas celebration in December. There is always an open invitation to all women of our church, our community, and their friends to join us and attend our meetings.
The UMW card project is expanding.  You now have the possibility of purchasing greeting cards during the week when the church office is open.  Ask Carol for the file which contains a small selection of birthday, sympathy, get well and blank cards.  
 The UMW card makers continue to be grateful to all of you who have been keeping us busy by buying our cards.  We'd like to let you know that if our selection of a certain category is low, there are always a good number of blank cards that can be adapted for just about any occasion.  Let us know if there are other kinds of cards you need.  We aim to please!  Thanks again!